My practice would not be where it is today and Tea Technique would not exist at all without the great help and support of my closest cha ren. Pat, Zongjun, and I have spent countless hours together drinking tea, practicing our brewing, and getting lost in China or Korea. I couldn't have learned enough about to or written these books without them.
All of the content here has been proofread, debated, and edited by these fine individuals crazy enough to join me in this endeavor.
Pat Penny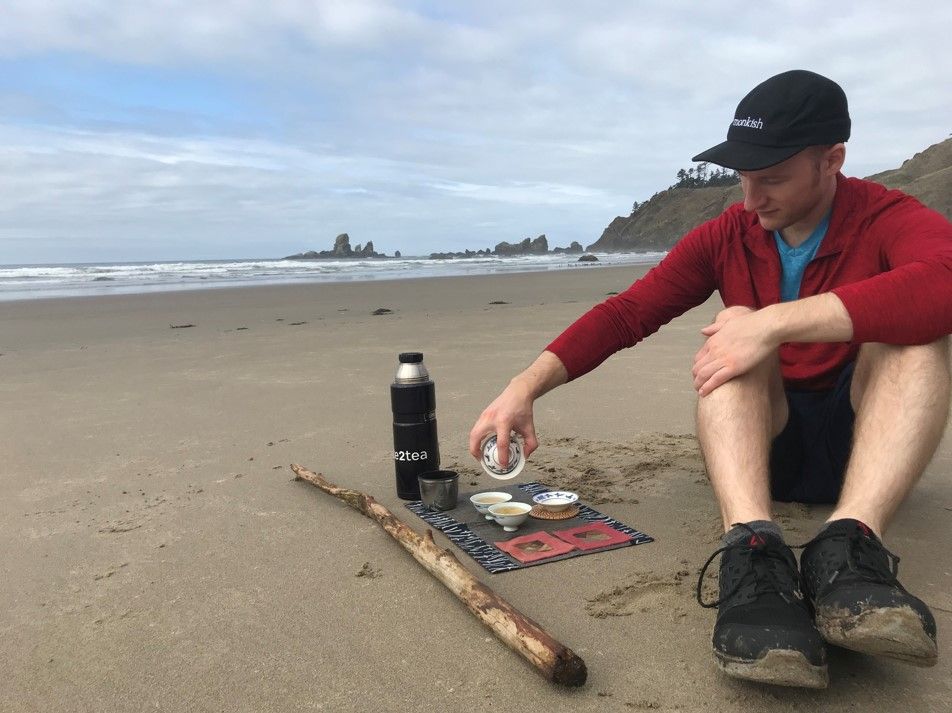 Patrick Penny has spent the last decade of his life in pursuit of tea science and history. Pat has studied under the tutelage of many tea masters and scholars, worked in tea fields, and engaged with potters and tea artisans in Taiwan, Korea, China, and Japan.
A founding member of The Tea Institute at Penn State, in his research Pat used HPLC and GC-MS to characterize compounds in Taiwanese oolong teas and correlate them to sensory data. Pat continued to slake his thirst for tea knowledge after university by living in Japan for two years on the JET program.
Patrick continues to leverage his passion for tea in his role as a sr. product developer for one of the worlds largest coffee and tea retailers, where part of his role is working on RTD and CPG tea products. Patrick's most recent tea travels (2019) took him to Fujian, China and Jeju Island, South Korea.
When Patrick is not brewing, drinking, reading about, or thinking about tea, he is trail running, enjoying local beer and wine, listening to eclectic music, and taking care of his <1 year old kitten Toast, with his Partner of 7 years, Samantha.
---
Zongjun "Samuel" Li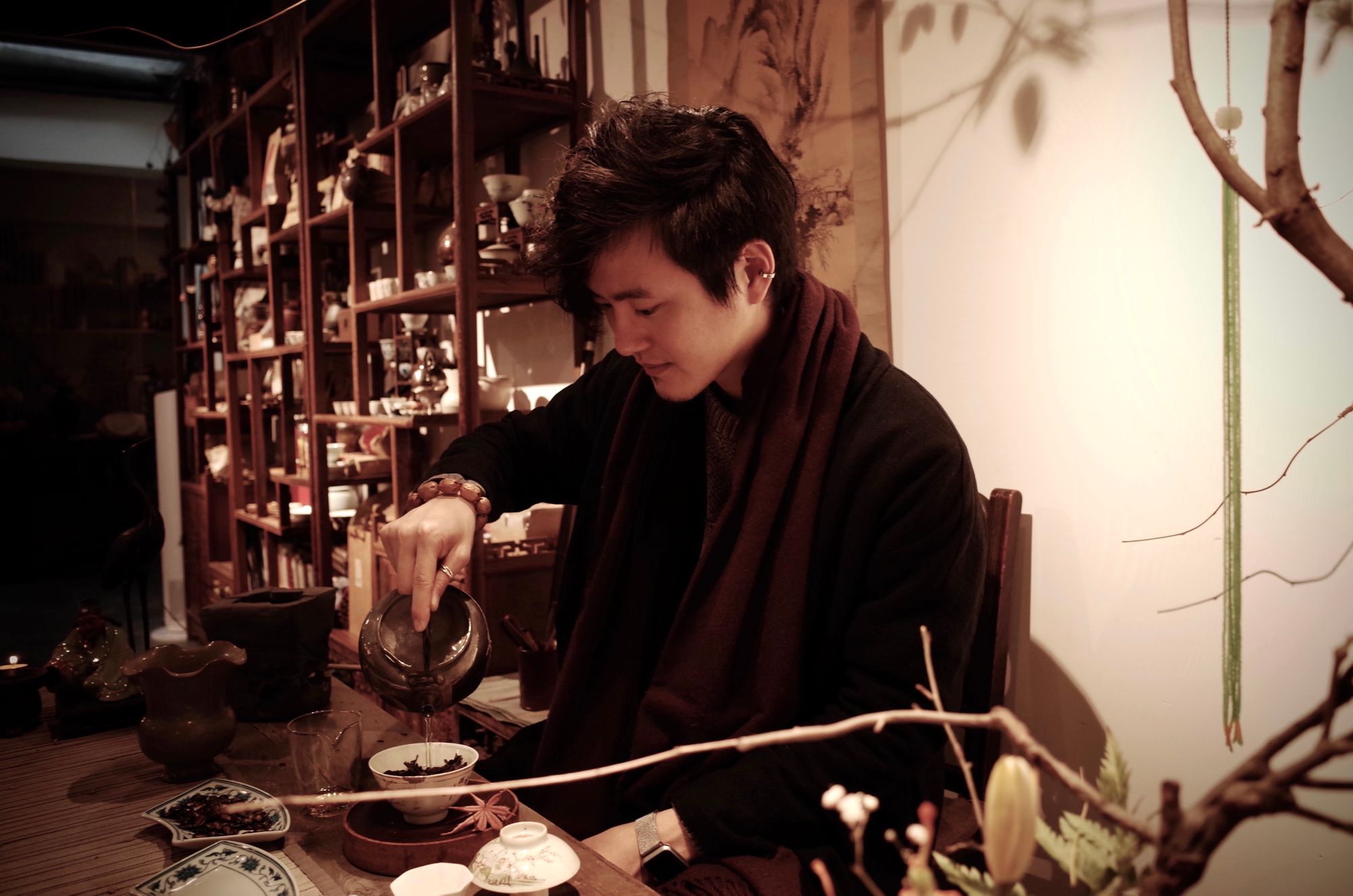 Zongjun comes from an artist family in Guangzhou, China. Raised in his fathers studio surrounded by mountains of scrolls and a constantly changing array of traditional and contemporary artwork, he inherited his artist parents' rebellious nature and pursued an alternative path: moving to the US in 2011 and earning a BS degree in geospatial science.
During his time as a researcher and executive director of the Tea Institute at Penn State, Zongjun utilized satellite imaging and remote sensing technology to study the spectral signature of tea leaves; In 2015 - 2018, he conducted his independent research of decadal recession of tea plantation in Taiwan as a visiting scholar in the National Center of Atmospheric Research (NCAR) and an affiliate researcher in the Geoinformatics and Earth Observation Laboratory (GEOlab). He studied Chinese tea ceremony under high level practitioners both in Taiwan and Mainland China, and studied Korean tea ceremony with Brother Anthony of Taize [An Sonjae] (president of Royal Asiatic Society in Korea) and master Hong Kyeong-Hee [Hyoam].
Zongjun moved back to China in 2019, and currently splits his time between China (Shanghai and Guangzhou) and the USA (NYC and Maryland). He is an active member and occasional presenter at the Royal Asiatic Society China. Aside from his love of tea, Zongjun also enjoys scotch whisky, wine and cocktail. He also practices compound archery in the Archery Promotion Council of China, with the goal of becoming the first Chinese War Chief of the Crow Indian Nation.
---
Emily Huang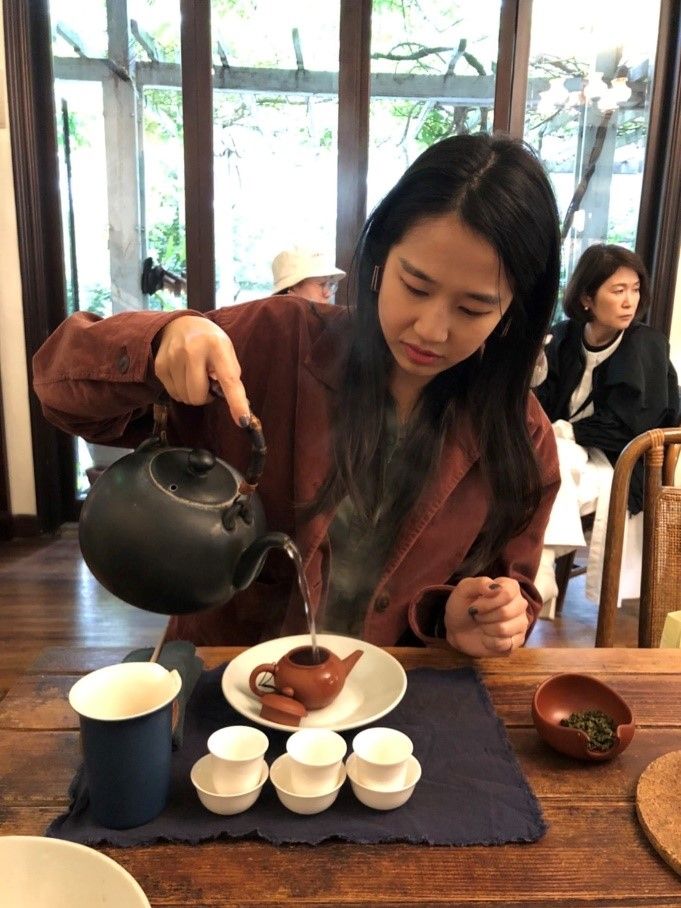 Emily is a third culture kid from Taipei, Taiwan, a stunning island where tea is embedded in the DNA of the culture. She was brewing and drinking tea since a young age, but never thought to study it until joining the Tea Institute at Penn State in 2011 as a freshman – the institute's first native-Mandarin speaker. She was genuinely amazed by the dedication and the depth of the tea studies there, particularly the disciplined and curious cohorts that are driven by their passion towards tea. During her time there, she mainly worked on the translation of tea books and at annual institute events.
After earning her master's degree in commerce and business analytics, Emily moved to Tokyo, Japan to work for a multi-national beverage manufacturer. There, she further expanded her knowledge on to Japanese tea and coffee. Emily is as dedicated to food and flavor as anyone on the Tea Technique team, and once queued up to 3.5 hours for some fresh Taiwanese beef soup at 4am!
After spending almost 10 years overseas, Emily moved back to Taiwan in 2020 and is currently working as a consumer and marketing insights consultant. In her leisure time, she enjoys teaching her shiba inu Pretzel new tricks!
---
Nancy (狐狸) Lin - Podcast Editor
Nancy is a competitive rock climber and top 10% marathon runner. Her hobbies include boxing, cycling, yoga, high intensity cardio training, and pronouncing unrecognized 汉字 for Jason. Nancy drinks, but does not brew, tea.
---
Prior Contributors
---